"The Ultimate Vision Of The Godhead"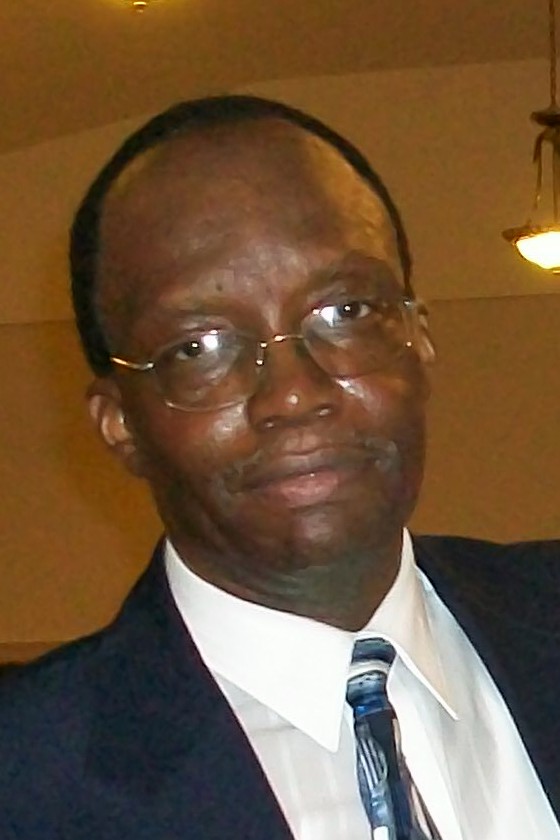 The vision of my heart is to see every pastor come into the knowledge of the revelation of Jesus Christ. I hope that pastors will be possessed with knowledge and understanding of the mature Godhead man.
For the last three years the Holy Spirit has brought clear revelation to the body of Christ. God the father is calling his body to come into the full measure of the spirit. In looking at America one can see that the majority of pastors do not have a vision of what the spirit is saying.
We are going to see a body of Christians come into the full manifestation of the Holy Spirit. It is evident that the Lord is raising up an Apostolic Anointing for pastors who are hungry for the deep things of the spirit.
It is time for pastors to teach and equip their flock with the revelation of Jesus Christ. The Apostle Paul states in Galatians -"My little children, of whom I travail in birth again until Christ be formed in you". It is apparent that the real Spirit filled Christians are in spiritual birth pains.
The objective of this written message is to stir up the spiritual groan of your inner being, deep down in the heart of your belly. I feel the same way Apostle Paul felt when he stated, "For I am jealous over you with godly jealousy: for I have espoused you to one husband, that I may present you as a chase virgin to Christ". (1st Corinthians 11:2) I believe the body of Christ has not made a commitment of marriage to him because of their ignorance.
What are Christians waiting for? People are dying without a personal relationship with Jesus Christ. The church as we know it in America does not have the power to break the strong holds the devil has on people.
The Churches in America today have a mindset that is focused on prosperity. Leaders are teaching people to get wealth and materialism. They are not seeking God's ultimate purpose and plan for their lives. This message needs to get into the heart of believers who are seeking a personal relationship with the Lord.
The Godhead will tabernacle in the body of real dedicated people that are on the earth. This triune Godhead man is a many member body of Christians who have matured under the fivefold ministry. This many member body of Christ will reign as kings and priests on earth.
There is so much that could be said about this corporate Godhead Man. I have included scriptures to support this revelation of how this mature Godhead man possesses your spirit, soul, and body.
Additional Scriptures:
Ephesians 4: 13 -Till we all come in the unity of the faith, and of the knowledge of the Son of God, unto a perfect man, unto the measure of the stature of the fullness of Christ.
Colossians 1:27-28- To who God would make known what is the riches of the glory of this mystery among the Gentiles; which is Christ in you, the hope of glory:
Verse 28- Whom we preach, warning every man, and teaching every man in all wisdom; that we may present every man perfect in Christ Jesus:
11 Corinthians 7:1- Having therefore these promises, dearly beloved, let us cleanse ourselves from all filthiness of the flesh and spirit, perfecting holiness in the fear of God.
St. John - And the Word was made flesh, and dwelt among us, and we beheld his glory, the glory as of the only begotten of the Father, full of grace and truth.
St. John - And of his fullness have all we received, and grace for grace.
Hebrews 2:10- For it became him, for whom are all things, in bringing many sons unto glory, to make the captain of their salvation perfect through sufferings.
Verse 11- For both he that sanctifieth and they who are sanctified are all of one: for which cause he is not ashamed to call them brethen,
1 John 4:17- Herein is our love made perfect, that we may have boldness in the day of judgment: because as he is, so are we in this world. (not in heaven)
St. John - And the glory which thou gavest me I have given them; that they may be one, even as we are one:
Verse 23- I in them, and thou in me, that they may be made perfect in one; and that the world may know that thou hast sent me, and hast loved them, as thou hast loved me.
St. John 14:23- Jesus answered and said unto him, If a man love me, he will keep my words: and my Father will love him, and we will come unto him, and make our abode with him.
Romans -30- For whom he did foreknow, he also did predestinate to be conformed to the image of his Son, that he might be the first born among many brethren.
Verse 30- Moreover whom he did predestinate them he also called: and whom he called, them he also justified; and whom he justified, them he also glorified.
11 Thessalonians -12- When he shall come to be glorified in his saints, and to be admired in all them that believe(because our testimony among you was believed) in that day.
Verse 11- Wherefore also we pray always for you, that our God would count you worthy of this calling, and fulfil all the good pleasure of his goodness, and the work of faith with power.
Verse 12- That the name of our Lord Jesus Christ may be glorified in you, and you in him, according to the grace of our God and the Lord Jesus Christ.
We trust you will give yourself to the Lord Jesus Christ. If you need any
Spiritual help or encouragement please feel to call on us.
Resources:
blake500g@yahoo.com

www.kelleyvarner.com

TOWER OF REFUGE CHURCH, INC.
509 Langley Lane
Augusta, GA 30904
Attn: Pastor Blake
706-731-0654
(Audio Tapes are available)