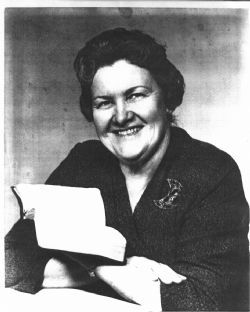 Pastor Lillie Matthews
"Pioneer of the Kingdom of God Message"

The late Pastor Lillie Matthews was the founder of Faith Chapel in
Augusta ,Georgia. She preached on a deeper spiritual life in God,
and her messages on the priesthood of God are very important to the
Body of Christ today. Those who desire and need to grow into a mature
spiritual relationship with God will greatly benefit from these messages.
Pastor Blake and the Tower of Refuge Congregation are restoring her
tapes to those who are hungering for a deeper relationship with God.
Matthew 5:6 states "that they hunger and thirst after righteousness shall
be filled."
Pastor Matthews preached with such wisdom and revelation of God
that these truths will challenge the believer to move from the immature stage
to spiritual maturity.By listening to these tapes, the eyes of the believers
understanding will be enlightened to fulfill the hope of God's high calling.
These tapes of this pioneer messenger were recorded over a period of
ten years (1975-1985). You will be astonished as you hear the wisdom of
God expounded, thus confirming "past revelations with present
truth." God's greatness is the same yesterday, today, and forever.
" It is the glory of God to conceal a thing, but it is the honor of kings to search
out a matter."(Proverbs 25:2)
Written By: Pastor J. Blake
Tower of Refuge Church
"A Tribute to Apostle G.C. McCurry"
A General and Pioneer of the Kingdom of God Message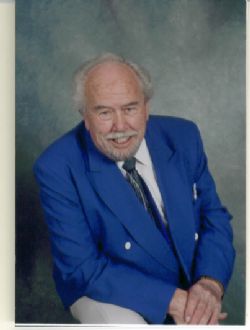 For many years I have had the opportunity, alone with many other ministers, to travel within the United States to be with Apostle G.C. McCurry.
We have seen him laugh and weep over the word of God. Apostle McCurry was a dedicated servant of God, filled with understanding, compassion, and love.
God had endowed him with knowledge and revelation on Kingdom Principles, thus empowering him with wisdom to teach others.
I am reminded of the Bible verse in Matthew 11:7 that says "and as they departed, Jesus began to say unto multitudes concerning John, "What went you out into the wilderness to see? 8- A reed shaken with the wind? But what went you out for to see? A man clothed in soft raiment? Behold, they that wear soft clothing are in kings' houses. 9- But what went you out for to see? A prophet? Yea, I say unto you, and more than a prophet." Apostle Paul made a similar statement to what Jesus said in Philippians 4:9. "Those things, which you have both learned, and received, and heard, and seen in me, do: and the God of peace shall be with you.
The following is only a fraction of what I have learned from Apostle G.C. McCurry over the years:
I have learned how to spiritually break down the word of God and line it up with God's purpose.

I have seen a man stand strong in his faith toward Jesus Christ.

I have seen within him a deep love for the word of God and a commitment to the body of Christ.

I have received spiritual revelations from his preaching and teaching on the

Kingdom

of

God

.

I have seen the man of God stand firm in his convictions concerning the things of God.

I shall always remember his slogan or motto "If it is not Spirit, it is

not

Kingdom

"

I have learned humility from the life of Apostle McCurry.

Seeing him endure severe pain, but took it in stride without complaining or murmuring, yet kept his eyes on the High Calling of spiritual things.
These are a few things that grip my heart about Apostle G.C. McCurry. He became my spiritual father and mentor. He became the pioneer and general, teaching only that which is relevant to the Kingdom. I would encourage all of his followers to continue to pursue the ultimate purpose of the Lord Jesus Christ in the earth.